Empty amber glass dropper for essential oil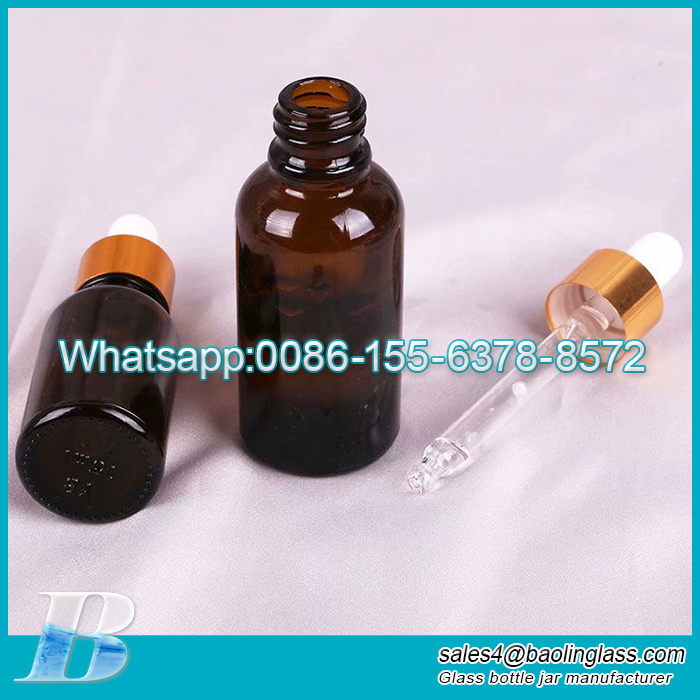 Volume: 5ml,10ml,15ml,30ml,50ml,100ml
Lid: Dropper Cap
Color: Amber
Cap :Dropper Cap
MOQ: 10,000 pcs
Ideal Travel Bottles: The convenient size makes it perfect for travel in bags as the Leak-Proof covers. You can travel with liquids for daily eye, face, and body care.
High-Quality Material: These essential oil dropper bottles are made of strong beautiful clear glass, and corrosion-resistant silicone tops.
Multi-Uses: Great for DIY essential oils, colognes, tinctures, cosmetics, perfume oils, beard oil, hair oil, or other liquids. The eyedroppers allow for the perfect amount of product to be used every time.
Contact: Wenny
Email: sales4@baolinglass.com
Whatsapp:+86 15563788572